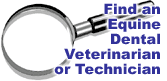 CLASSES: 2016
---
The cost of tuition and texts/reading materials for the four week course is $5,995 (unless otherwise noted in the specific class details). Affordable housing will be arranged for students and the cost may vary per venue. Please contact us for details.

---
---

CLASSES: 2016
April 18th to May 13th (2016)
BRUNSWICK, MARYLAND - CLASS FULL
(see information below)

---

January 11th - Feb. 5th (2016)
OCALA, FLORIDA - CLASS FULL
(see information below)

---

August 2016*
August 15 - September 9th
GO WEST! (Bitterroot Ranch) - TAKING APPLICATIONS NOW
(see information below)

---

September 2016*
September 12 - October 7th
COWBOY AROUND IN CRAIG COLORADO - TAKING APPLICATIONS NOW
Bilingual (Spanish and English) instructor will be available for this class!
(see information below)

---

If interested in attending or for more information please submit the online registration form and mention your preferred class date. Additional information will be sent to you.

Please note that classes often fill a few months in advance, so to avoid disappointment please apply in good time.


---

BRUNSWICK, MARYLAND
April 18th to May 13th (2016)

Students will have the opportunity to learn equine dentistry in the historic setting near Harpers Ferry Historical Site, Gettysburg National Military Park and the Chesapeake and Ohio Canal. Students travel to nearby horse farms with the instructors and Dr. Hyde to develop their skills by observing and assisting in the performance of equine dental procedures on 200+ horses. There are many sightseeing opportunities and students often visit the capital, Washington DC. Cost includes text books, tuition - $5,995. Accommodation cost for 26 nights to be announced.


---

OCALA, FLORIDA CLASS HAS NEW VENUE
January 11th - February 5th (2016)

Come join the class starting January 11th, 2016 at our new hosting location: The Griffin Ranch. This facility is located in Fort McCoy, FL a Short distance from Ocala and Silver Springs. It is a unique, restful facility with lots of charm - see their website (www.TheGriffinRanch.com) for a good idea of what is available. This class opportunity offers 3 meals a day and housing included in a package plan of $7570. Tuition only option is $5995 if providing your own off-site housing and food. Bring your horse and living quarters - trails abound in the adjoining Silver Springs Forest - a campground/RV option is available on site! Kayak the Silver Spring River!

Florida has plenty of Cowboys and Cowgirls known as "Florida Crackers" because they crack their whips when riding herd. Florida is also home of many types of horses of all varieties - come with us as we work on their teeth around the Ocala and Titusville (home of the Space Shuttle Center) areas. This class is a great place to be during the Winter!

---

GO WEST! - 2016
August 15 - September 9th

The American School of Equine Dentistry is going out West to teach the Introductory Course in Equine Dentistry near Yellowstone National Park and The Grand Teton National Park on a large working "Dude Ranch". Students will have the chance to study and work on the ranch's 200+ horses in the great outdoors, far away from civilization with no modern distractions. The ranch cook will prepare all meals, so the price of US$7,490 will include tuition, textbooks, meals and accommodation in log cabins at the ranch for the 4 weeks of class. Accommodation in cabins might include bunk beds and students sharing rooms, but that's all part of ranch life! Horseback riding, hiking, trout fishing and other outdoor opportunities await the adventurous student. The class will make weekend excursions to the National Parks and to nearby Jackson Hole, Wyoming.


---

COWBOY AROUND IN CRAIG, COLORADO
September 12 - October 7th

Bilingual (Spanish and English) instructor will be available for this class!

Learn to perform horse dentistry in the free open space of Craig, Colorado the Elk hunting capital of the world. We will be working on the Sombrero Ranch located 8 miles west of Craig, where our students will provide dental care for 200 - 300 horses during the class! Housing and meals will be provided at the Sombrero Ranch in true working ranch style. This is your chance to live like one of the ranch hands. Many adventure opportunities - horseback riding, hiking and sightseeing! Package deal includes text books, tuition, housing and meals, costing $7,435 (includes 3 meals a day and shared housing). This class will fill fast, so don't wait too long. Please contact us for more information.


---